Want to create 3D Explainer Videos and Graphics in Minutes using Software you already own?

The Only Graphics Collection You Will Ever Need
To Create Top Of The Line 3D Videos, Animation
And High Coverting Eye Catching Graphics

Hundreds Of Premium, High Quality And Original Graphics And Animation Assets In
one Super Awesome Package With

Full Developers Rights Included

,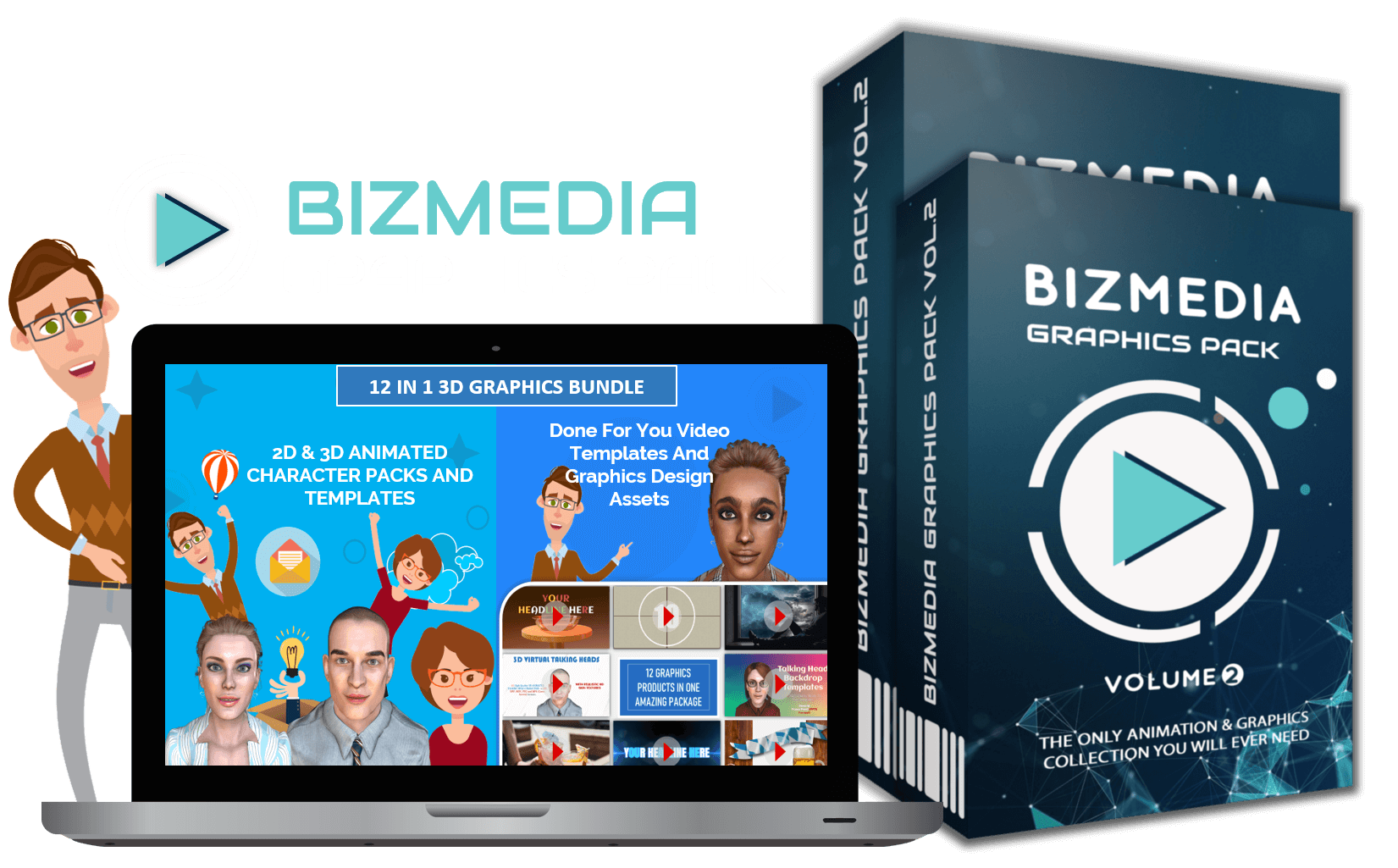 Special Launch Discount!

Regular Price $67 , Your Special Price: $37

Create Stunning 3D Videos, Animation & Graphics
in Minutes without Graphics Design Skills
No Photoshop, Expensive Software or Graphics designers needed...


100% Done for you Graphics & Templates!




With just a few clicks, you'll be able to produce your very Stunning Videos & Graphics
using Software you already Own for use in :


SALES & MARKETING VIDEOS
Use Our Premium Quality 3D Spokespersons
in Your Videos To Help Communicate Your
Message Or Sell Your Brand!


WEBSITES
Our Stunning Ready To Use Graphics
are A Sure Fire Way to Enhance
your Websites And Bring Attention
to Your Pages And Products


SOCIAL MEDIA PAGES
You can easily use Bizmedia Graphics in your
Social Media ADS, Covers, Posts
or as Avatars in your Social Media Profiles

EBOOK & PRODUCT COVERS
E
nhance The Appearance Of Your Ebook
and Product Covers With Our Awesome Collection
of Graphics Design Elements


BUSINESS & MARKETING PRESENTATIONS
Grab The Attention Of Your Audience By Using
our 3D Characters And Media Graphics
to Make Captivating & Interactive Presentations

ECARDS,BROCHURES & MORE...
Use Our High Quality Graphics
& Design Elements In Your T-shirts, ECards,
banners, brochures And Much More…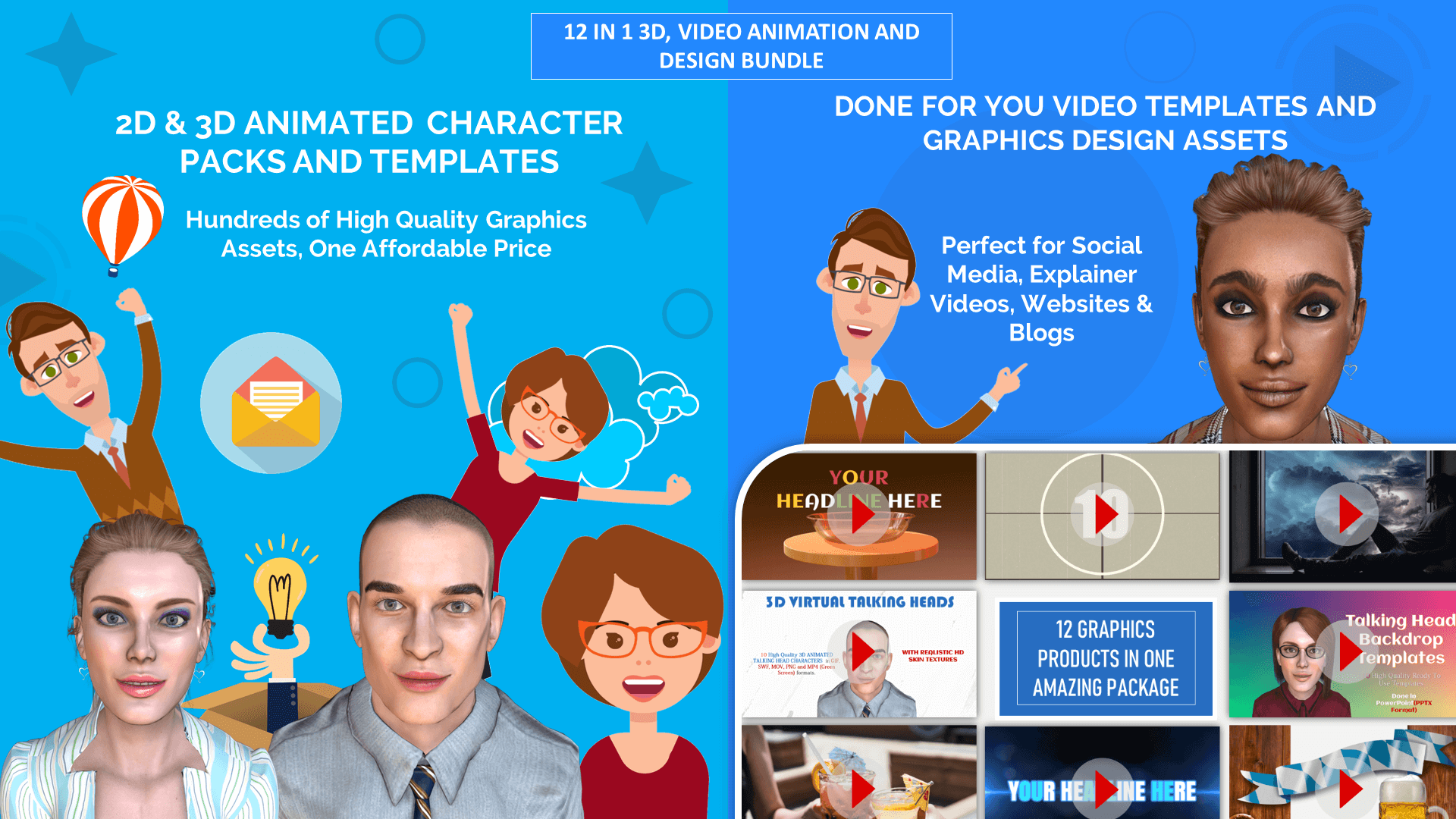 Visually-Appealing Animation & Graphics is Key
To Grabbing Attention These Days And Video Elements Are
Simply The Best Way To Communicate Any Message Effectively
and Keep People Interested.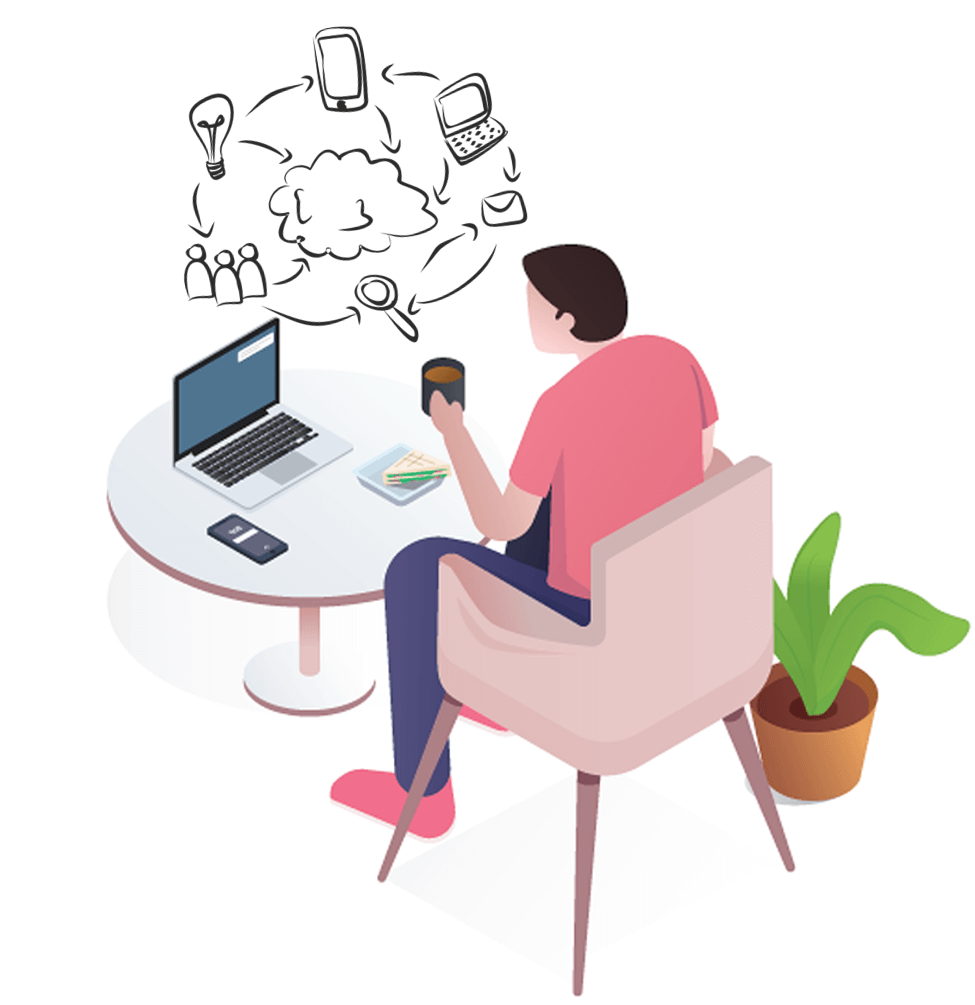 BUT CREATING HIGH QUALITY EYE CATCHING
GRAPHICS IS NOT SO EASY TO DO

BECAUSE...



ANIMATION IS EXPENSIVE BUSINESS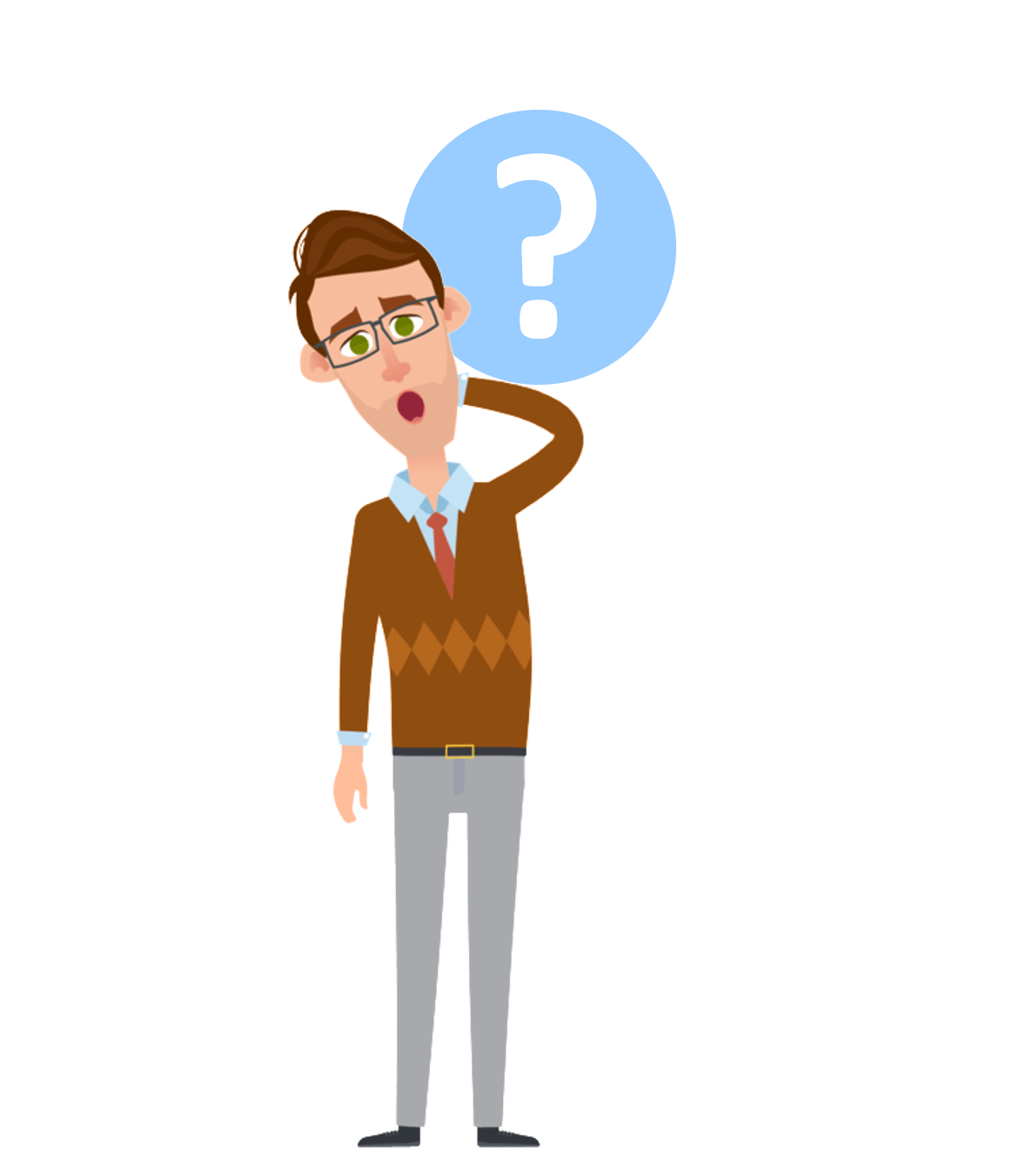 Animation Costs
Animation, in General, is a costly Endeavor. But
3D Animation is Especially Expensive,
Time Consuming and Requires Expensive Software.


Steep Learning Curve
Creating Animation is also Highly Technical
and Requires a Particular Skillset That
Takes Years to master.
Why Not Hire An Animator?
You Could Always Hire A 3D Animator Or
Graphics Designer To Create An Animation
But That Could Set You Back Thousands Of Dollars
And Time Spent Waiting On The Project To Be
Completed Plus Many Revisions..

Just Take A Look At What It Costs
To Hire An Animator On Some Of
The Popular Graphics Marketplace Websites: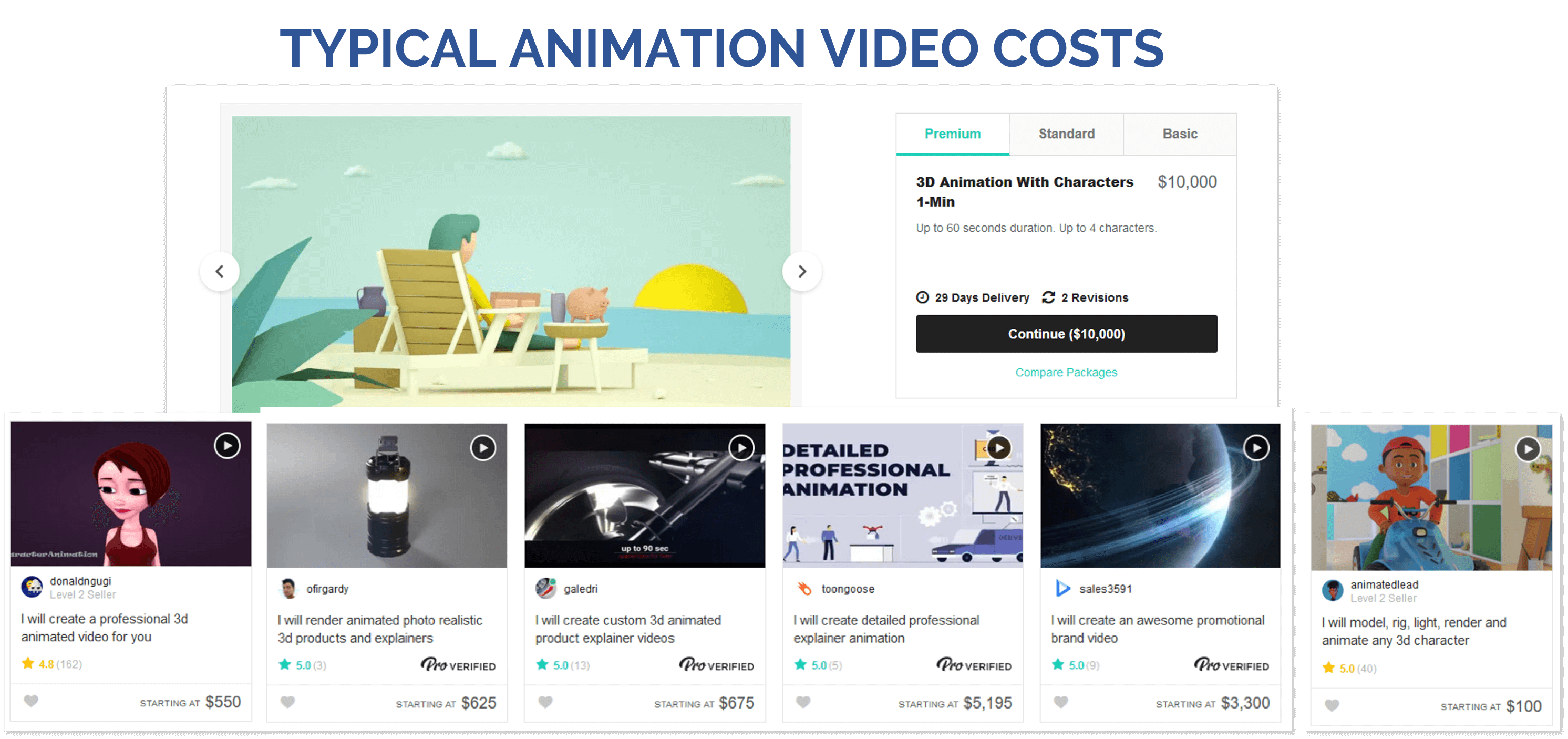 JOIN THE 3D VIDEO REVOLUTION


3D Animation is a Billion Dollar industry with Many Established
Businesses using more and more 3D Video Assets in Their Marketing
and Promotional Campaigns

To Get Their Messages Across and Connect with their Audiences
using Attention Grabbing Visually Appealing
Animation and Graphic Assets.


Today We've Got The Perfect Solution



WITH OUR 12-IN-ONE GRAPHICS AND ANIMATION PACKAGE,



BIZMEDIA GRAPHICS PACK IS

The Only Graphics Package you will ever Need to
Create Stunning Videos and Animation without Hassle

No Expensive Software, Animation or Graphics
Design Skills Needed

.








BIZMEDIA GRAPHICS PACK VOLUME 2