DISCOVER THE All-in-One, State-of-the-Art,
GRAPHICS, ANIMATION and VIDEO TEMPLATES CLUB
A TREASURE TROVE OF EXCLUSIVE 2D & 3D VIDEO ASSETS & GRAPHICS
RIGHT AT YOUR FINGERTIPS EVERY SINGLE MONTH!
No Graphics Design or Animation Skills Needed!
Create your own unique designs and interactive videos

with


Done-for-you graphics

, Animation and Video elements


100% easy to use

Powerpoint

Video & Graphics Templates


Full Product with PLR rights every month

complete with everything you need to start selling.


High quality

animated 3D spokespersons & mascots

you can use in your projects and sync your voice or audio to.


Excellent customer service

via Live chat, email and help desk support


Hundreds of Graphics Assets including 2D & 3D Animated graphics and Video Assets.

BIZMEDIA MONTHLY IS YOUR ONLY LOW-COST SOLUTION
TO GETEXCLUSIVE ACCESS TO PREMIUM HIGH QUALITY
CONTENT - ON DEMAND!
Research Shows that over 80% of Internet users watch videos online and over 75% of potential customers are More Likely To Purchase A Product After Watching An Interactive Video with animated elements!

BUT...High Quality Royalty-free Graphics Assets are Expensive and Rare!
We all know that high quality, royalty-free animations and graphics packages are nearly impossible to find, especially ones that contain a unique mixture of 2D and 3D assets. In fact, they rarely exist and when they do, they cost thousands of dollars, and even then…have heavy restrictions on how the content can be used!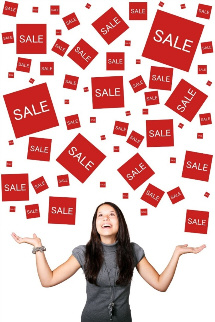 SURE…There are tons of Graphics offers online But guess what all these offers have in COMMON?

ALL THE CONTENT LOOKS THE SAME EVERYWHERE!

I'm sure you asked yourself many times before;

Where can I get Great, Original Content & Multimedia Assets to use in client projects or Even Sell for a Reasonable Cost without burdensome copyright restrictions?

Well…today you're in luck!

GETTING ACCESS TO UNIQUE MULTIMEDIA ASSETS JUST GOT SIMPLER!

BIZMEDIA Club members, have the the EXCLUSIVE PRIVILEGE to download and access ORIGINAL and UNIQUE video assets, animations & graphics products created by BizMedia's team of graphics designers and 3D animators.
ALL our graphics in the club either come with Private Label Rights, or Full Developer rights, so you can use them in your personal, business and client projects. Just log in and download your files every month and that's it! We take the hassle out of getting great content without all the FRUSTRATING USAGE RESTRICTIONS!

This is Unheard of, for a club of this kind with such a low monthly membership Fee. Now you will have consistent access to new content to use in your multimedia projects, as well as a new PLR product EVERY MONTH, that you can sell and keep 100% of the profits!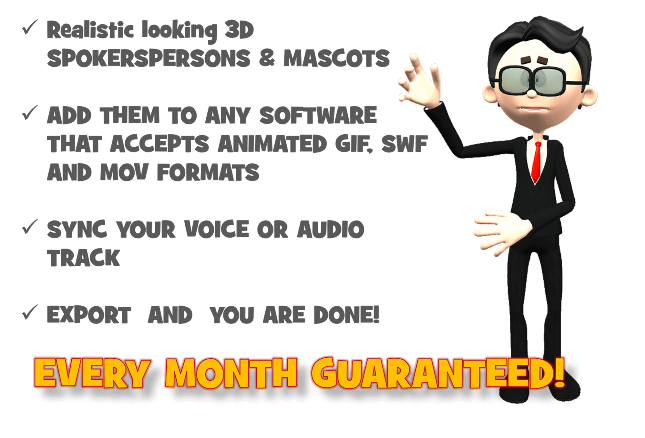 INTRODUCING
BIZMEDIA MONTHLY!

THE ULTIMATE VIDEO ASSETS,3D ANIMATION AND GRAPHICS CLUB
Your All-in-One, State-of-the-Art, Graphics, Animation & Video Templates Club.
You'll NEVER get a more UNIQUE or More DIVERSE collection of NEW and FRESH media assets, as well as ORIGINAL content.

HERE IS WHAT YOU GET EVERY MONTH GUARANTEED!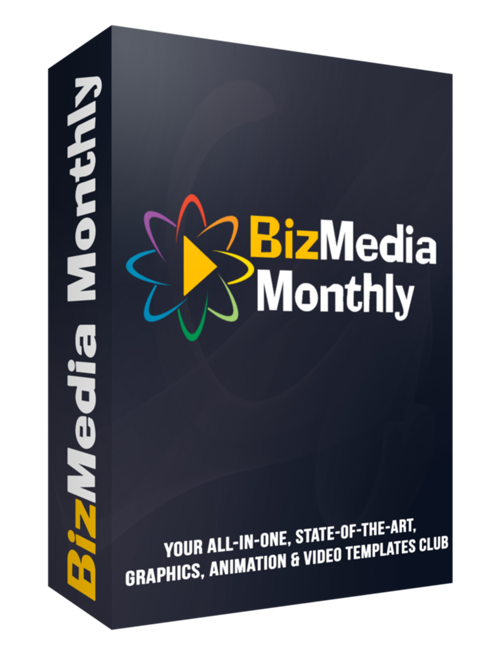 PLR OF THE MONTH

– An Exclusive product complete with
sales pages, demo videos and everything you need to start
selling this product right away and keep 100% of the profits


VIRTUAL SPOKESPERSONS

– 3D Animated spokespersons
in animated GIF, SWF, MOV formats as well as

green screen


versions in MP4 Format.


3D ANIMATED CHARACTERS

– 20 new Animated characters in
GIF, SWF and MOV Formats every month


VIDEO TEMPLATES

– 10 ORIGINAL VIDEO Templates, including
Intros, Outros, AD and Social Media Video Templates in Powerpoint


SOCIAL MEDIA, WEB & BUSINESS GRAPHICS

– including Banners,
flyers, Brochures, ECovers, Business cards, logos, vector graphics
HD Images, Video Backgrounds and more


BUSINESS RESOURCES-including EBooks & Training Materials
& Resources to help your business grow and succeed!
Plus other Awesome Bonuses and Freebies every single month!


BizMedia Monthly Club is the all-in-one solution for conversion-boosting, profit-pulling

video assets and graphics that you won't find anywhere else on the market.
SEE OUR AWESOME GRAPHICS SHOWCASE FOR SEPTEMBER & AUGUST 2017



HERE ARE SOME EXAMPLES OF WHAT YOU GET EVERY MONTH WHEN YOU JOIN TODAY!




3D VIRTUAL SPOKESPERSONS
Brand new High Quality 3D Animated spokespersons in animated GIF, SWF & MOV formats as well as Green Screen versions in MP4 Format
that you can easily use in other video and graphics software such as Camtasia, ScreenFlow & VideoPal. Just import the
characters in your favorite program, sync your voice or audio track, export your video and you're ready to go. It's that Simple!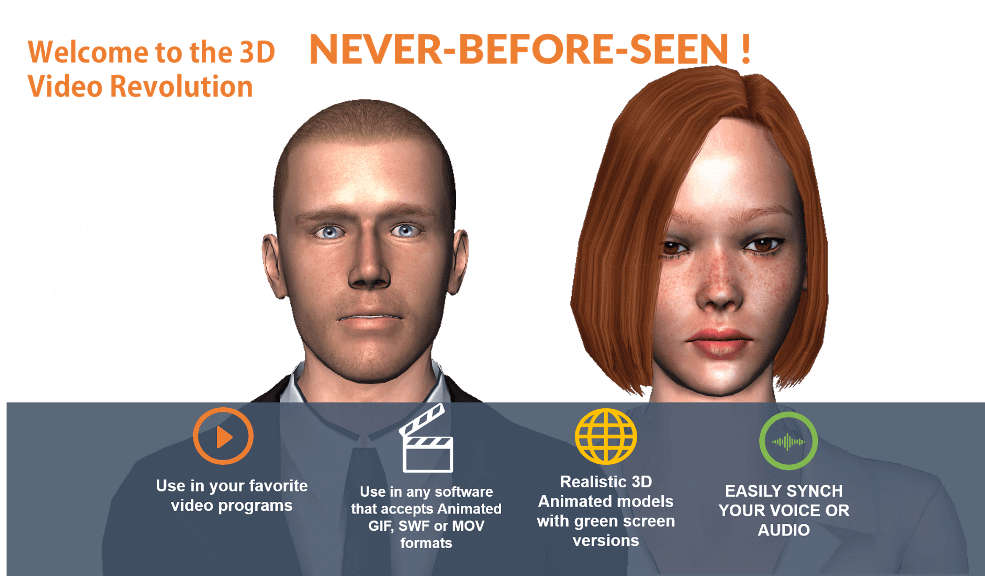 DEVELOPER RIGHTS INCLUDED!
PLR OF THE MONTH
You get a new graphics product with Private Label Rights every month, complete with a Reseller kit that contains everything you need
to start selling this Amazing package including a High Converting Sales Page, Professional Sales Video, Display Graphics and email swipes. Check out examples below.


ANIMATED CHARACTERS & MASCOTS
New 3D & 2D Animated marketing characters & Mascots in animated GIF, SWF and MOV formats delivered every month.
Add them to any software that accepts these formats.These characters come with full developer rights so you can freely
use them in your personal or client projects.



VIDEO AD TEMPLATES (PPTX Format)

Brand new Professional Video Ad Templates done in Powerpoint that you can use in your Marketing and Promotional Campaigns
delivered to you every month.


INTRO & OUTRO VIDEO TEMPLATES (PPTX Format)

New Studio Quality Intro and Outro Video Templates done in PowerPoint every month!




ANIMATED SCENE TEMPLATES
Breathtaking 2D & 3D Animated VIDEO Templates in PPTX and MP4 Formats




SOCIAL MEDIA AD TEMPLATES
INSTAGRAM AD Templates done in POWERPOINT (PPTX) delivered every month.



PROFESSIONAL MARKETING CINEMAGRAPHS
Use our stunning Cinemagraphs to create Mesmerizing Videos, Interesting memes, as well as Facebook, Twitter
and Instagram posts that will surely grab attention. Comes in Animated GIF and MP4 Formats

"What Can You Do with Them?"
Use these top-of-the line graphics easily in your own promotional and marketing campaigns, whiteboard videos, online and offline
businesses, YouTube videos, sales & explainer videos, websites, social media pages and in any of your multimedia projects.
Make interactive Videos
Make stunning never before seen Animated Sales Videos that are bound to grab attention and get your product noticed with our Studio quality video assets!
SOCIAL MEDIA ADS
Use our wide variety of animated and static graphics assets to create high converting social media or blog pages, youtube videos and banners to convert more of your social media traffic into buyers.
UNLIMITED PROJECTS
Make your own unique designs and professional graphics, ads, videos, banners, animations, logos and more for your Marketing campaigns and Multimedia Projects

WHO SHOULD JOIN?

INTERNET, AFFILIATE & SOCIAL MEDIA MARKETERS LOOKING FOR ORIGINAL CONTENT TO MARKET, OFFER AS BONUSES OR SELL


VIDEO CREATORS, GRAPHICS DESIGNERS & WEB DEVELOPERS

LOOKING FOR GRAPHICS ASSETS TO USE ON YOUR WEBSITES OR IN MULTIMEDIA PROJECTS


ONLINE & OFFLINE BUSINESSES & CONSULTANTS

WHO REQUIRE HIGH QUALITY VIDEO ASSETS, GRAPHICS AND ANIMATION


ANYONE WHO USES 2D & 3D VIDEO ASSETS, ANIMATIONS & GRAPHICS IN THEIR PERSONAL OR COMMERCIAL PROJECTS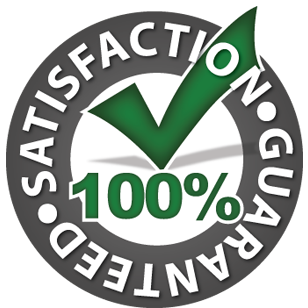 BUT THAT'S NOT ALL
Join BizMedia Monthly and get
Social Media, Web and Business Graphics every month
PLUS A HUGE SIGN UP BONUS

ONLY IF

you join today
.

Business Resources & Web Graphics
Professional business logos, HD Backgrounds, Business & Marketing Ebooks, Banners, WEB Graphics etc.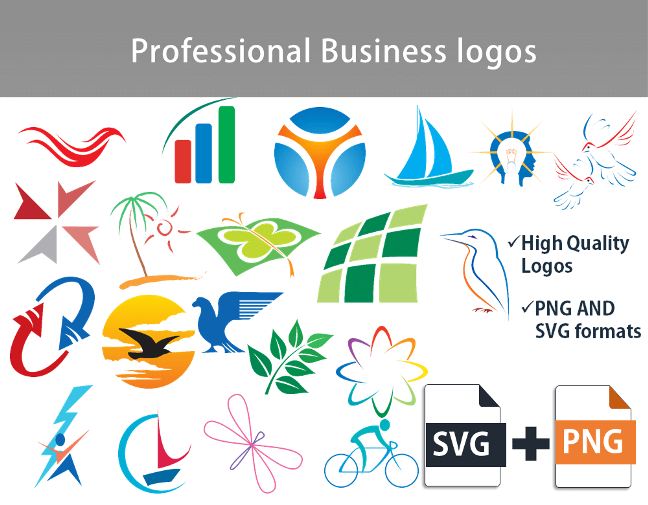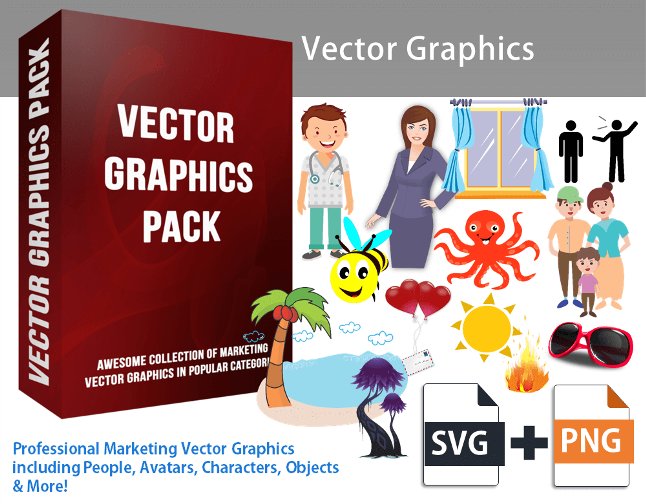 Business Brochure & flyer Templates
Professional Brochure & Corporate Flyer Templates done in Powerpoint (PPTX). A4 Paper Size (210 X 297 mm)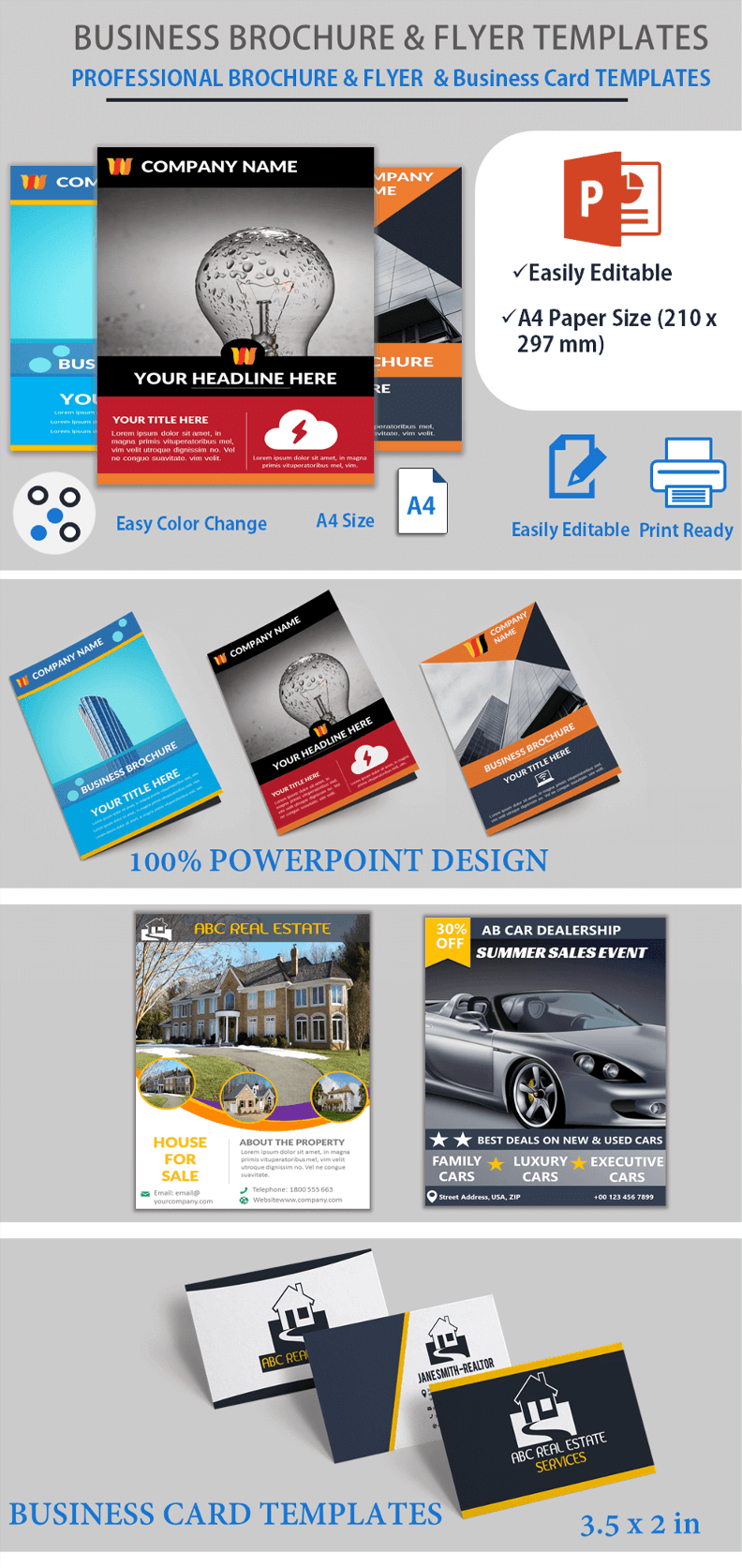 BONUS #3 - Magazine Ecovers
Original, stylish Magazine ECover templates done in Powerpoint (PPTX Format). A4 Paper Size (210 X 297 mm)

BUSINESS FACEBOOK COVERS
Professional facebook cover templates done in Powerpoint (PPTX Format). Size: 828 x 312 PX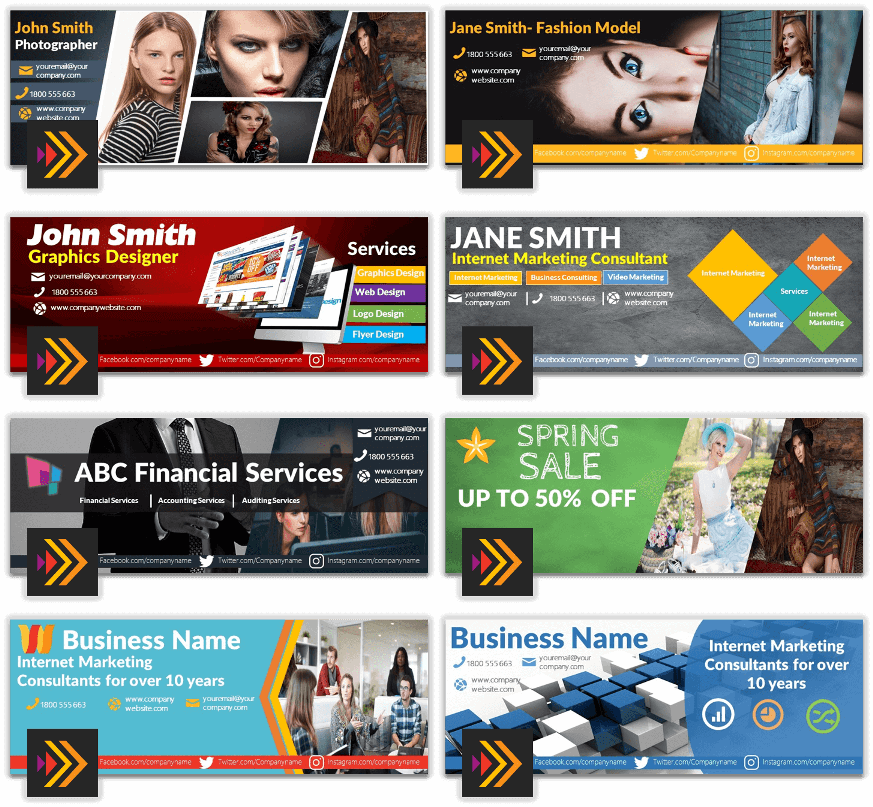 STOCK IMAGES & HD VIDEO BACKGROUNDS



Every month you will get High quality Stock Images & HD Video Backgrounds to use in your personal or commercial projects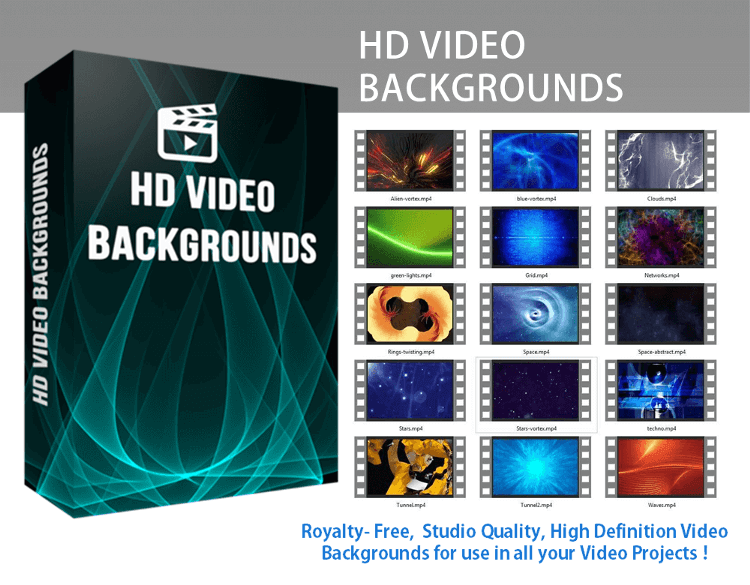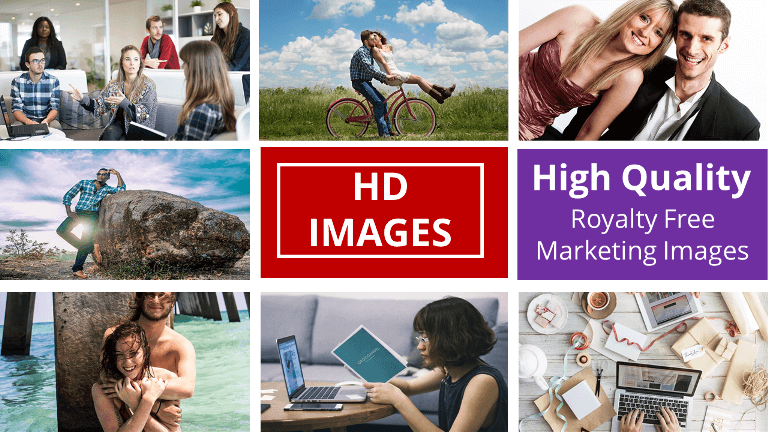 HUGE SIGN UP BONUS
Sign up to BizMedia Monthly and get a Massive collection of Graphics assets in a variety of Multi-Media formats
absolutely free if you join Today. See you in the member's Area!


You won't believe the Huge arsenal of unique and professionally designed graphics you'll get in the BizMedia Monthly club that you wouldn't normally see in club membership, Ever, Anywhere, especially for the

super low monthly fee

if you join today!


Just Look at the Cost for a single video for a single use license on Popular Stock footage marketplaces
The cost of just ONE video license is way more expensive than the price
that you are paying for our HD videos that you get each and EVERY MONTH!
What's even more suprising is that this pales in comparison to the cost for 3D VIDEO Assets, which you get every month.
SO DON'T WASTE ANY MORE TIME AND JOIN BIZMEDIA MONTHLY TODAY!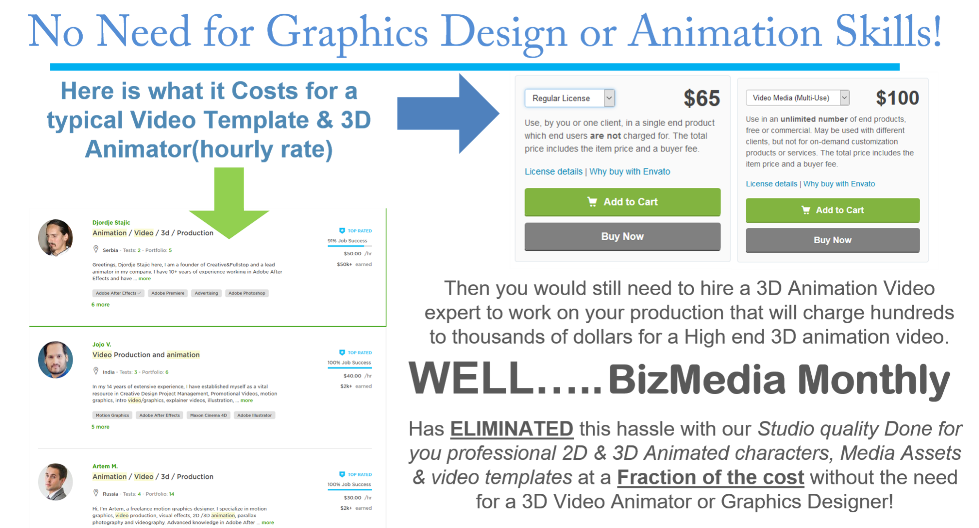 FREQUENTLY ASKED QUESTIONS
Q: What are the payment methods?
You can pay for your subscription using Payal. However, you can also pay with major credit and debit cards.
Q: Is this a monthly subscription?
Yes, this is a monthly subscription club where you will be charged a recurring subscription fee every month. This is NOT a one-time payment. You will be granted the right to download and use (including sell products that come with PLR) in your personal, business and commercial projects. Apart from the fixed monthly FEE, there are No other hidden costs. Once you are a member, you just log in and the content is yours to download and use EVERY MONTH.
Q: What license do I get for content in the club?
All club content includes a Royalty-Free Developer Rights license, which means you can use the graphics freely in your own multimedia projects or your clients' projects, EXCEPT for the PLR of the month product. The PLR of the Month Package comes with Private Label Rights and has everything you need to sell this product including a Reseller Kit with DFY Professional video AD and graphics that you can easily edit as well as a high converting sales page (HTML Sales Page and WP Theme provided). You keep 100% of all the profits when you sell our PLR products.
Q : What about Compatibility?
You need to use powerpoint to edit the Powerpoint video template, flyers, ECOVERS and Brochures. Simply open your powerpoint software, click and replace with your own content. However, you should have some working knowledge of PowerPoint, even the basics. Please note that the PowerPoint templates work best with PowerPoint 2013 or higher, if you're using an older version of Powerpoint (office 2007 or 2010) some effects and layouts will not work properly.
Other graphics in the club, including the Animated characters will work in any software that accepts GIF, MOV, SWF, MP4, PNG and SVG Formats.
Q: How often is new content added?

New content will be added to the member's area on the 13th of every month.Your new downloads will include 2D, 3D Animations, Video Templates, Spokespersons, Mascots, HD Videos, Images, Vectors, website graphics and business resources.
Q : How will I get my Bonuses?
All BizMedia Monthly Bonuses seen on this page will be delivered in the downloads area.
Q : How do I access my monthly downloads?
After your purchase, you'll instantly receive an email with login information and instructions on how to access your downloads.Once you login you will be able to download your files from the member's area.
Q : How do I cancel my subscription?
When you sign up, you will receive a mail that has information about how to update and change the status of your Account, including how to cancel your subscription. Please note, however, that subscription payments are non-refundable, so if you are unhappy for whatever reason, just simply cancel your membership by logging in to the platform that you used to sign up for the subscription(Fastspring, JVZOO etc) and then you will no longer be billed. Please note that you are solely responsible for cancelling your own membership.(Please also see our Payments, Downloads & Cancellation Policy in our Terms of Use).
Q: If I have more questions, how may I contact you?
Feel free to contact us at anytime using our support email at: . Or you can reach us via Live chat. We will answer all your questions and concerns in the shortest possible time, within a few hours to 24 hours (48 hours maximum).
GRAB THIS AMAZING DEAL TODAY !
Subscribe today, for the unbelievably LOW price of $14.99 per month!
Order Today and get a Special Discount!
Regular Price $27 per month, Your Special Price: $14.99 per month